Drifting was born in Japan, and Initial D helped expose it to people everywhere. Because of its legacy in Japan, there are plenty of manga and anime about cars and racing. But besides Car Graffiti JK, I had never come across a car manga that had cutesy art (which is my weakness), though they don't really race in that manga.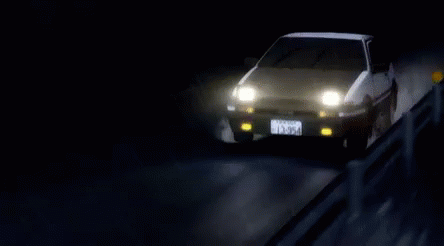 Well, thanks to the new Manga PLUS app, I came across Dricam, a drifting manga with a cute art style. I wanted to try reading something a little different (practically all I read is yuri) and chose to review Dricam for the OASG. And I am glad I did because I've really enjoyed it so far. It's about a girl named Rin who has a talent for drifting but is reluctant to join the drifting club at her college. While the beginning is a little iffy, it gets much better within a couple chapters.
I mentioned that the art is on the cutesy side, but Dricam isn't strictly for CGDCT fans, in my opinion. It's basically a more relaxed, lighthearted racing manga that I think pretty much anyone can enjoy. It has a good mixture of fun, character development, and, of course, cars and drift racing.
You can read my full of the first 15 chapters over at the the OASG to see what makes it so great.
I have read past Chapter 15 in my free time because I wanted to see where the story went next. As I write this, there are 30 chapters, and I have read them all since I like it so much. This manga actually gets updated twice a week, so the chapters build up pretty quickly. Some of the chapters are a little on the short side, making Dricam a great binge read if you've fallen a little behind.
As of right now, Dricam is only available digitally on the Manga PLUS app or website. The manga is specifically formatted to be read on smart phones, so I'm not sure if it will get a physical release. I hope it is printed one day, so I can own it~ I love the vertical-scrolling format, though. I can read the manga on my phone with one hand and not have to pinch and zoom every five seconds.
I also like that every chapter, at least so far, is available on the app. Only brand new series, like Dricam, are completely free on Manga PLUS. All of the other older, more popular series (One Piece, The Promised Neverland, etc.) have big chunks missing in the middle – presumably to get you hooked so you'll go buy all the volumes. Hopefully, Dricam and the other new series will continue to be free.
Overall, Dricam isn't perfect. But for someone like me who is drowning in yuri and CGDCT series, it's definitely refreshing. I wanted to get the word out since the series is still brand new.
If you check out this series, please let me know what you think and if you agree 😀